Lark Distillery + Overeem Distillery Tour: Tasmanian Whisky Week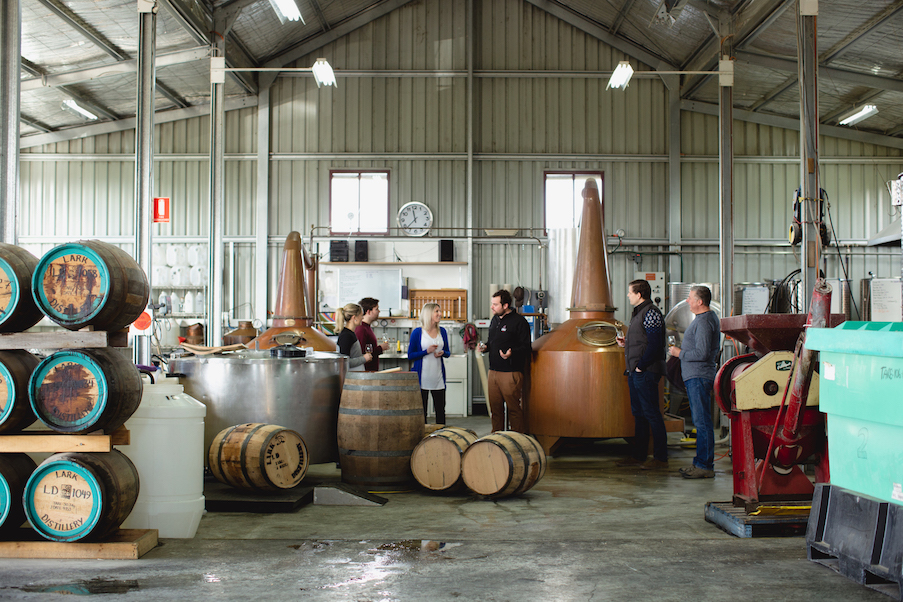 Duration: 45 Minutes
Location: Cambridge, Tasmania
Product code: PUDNZE
We're opening the doors to both Lark Distillery and Overeem Distillery, situated together in the heart of the Coal River Valley, and inviting you to experience the science, art and passion that goes into producing these award-winning single malt whiskies.

Throughout Tasmanian Whisky Week (12-18 August) we will be running two tours each morning, following (and tasting) the production processes for Lark and Overeem, from our malted Tasmanian barley all the way through to a dram straight from the cask in the Lark bondstore.
Please Note:
As these tours are focused on production, they will be starting on site at the distillery, and attendees will need to arrange their own transport to and from the Coal River Valley. For those wishing to participate in a complete Lark Distillery tour, we will still be offering those in the afternoons as usual.
For any queries please call (03) 6231 9088, or email tours@larkdistillery.com.au.